A memorable experience
Enjoy the tranquility of Lake Burley Griffin aboard our whisper quiet boats. See the sights and hear the inside stories from the skipper as he shares some of Canberra's best kept secrets.
Sail close to the Captain Cook Memorial Water Jet and hear the Carillon (bell tower) as you pass Aspen Island. Watch and learn about the swans, ducks and other flora and fauna around the lake.
Our one-hour scheduled cruises allow you to experience Canberra's premier landmarks from a unique and memorable perspective. But don't take our word for it - come and experience Lake Burley Griffin Cruises for yourself!
The Skipper
The owner and operator of Lake Burley Griffin Cruises is Jim Paterson, who has lived in Canberra (with his wife Virginia) since the early 80s. Jim had a long and successful career in broadcasting and television before turning his attention to the water in 2003. His entertaining and well-researched commentary is one of the highlights of your lake cruise.
The Boats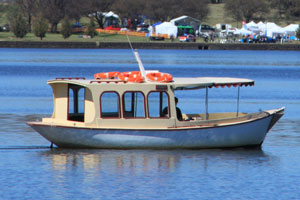 Our first boat Cygnet was converted from the steam launch Jenny in 2003 and is a replica Edwardian style electric launch. Cygnet was the first all electric commercial vessel on Lake Burley Griffin, and the uniquely quiet ride adds an extra element of tranquility to the cruise.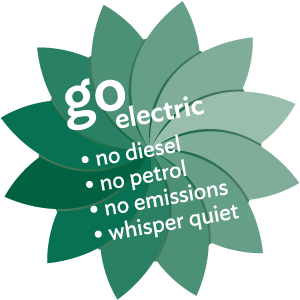 The MV Gull was added to the fleet in October 2009, increasing the passenger carrying capacity and enhancing our range of services. The Gull was converted to all electric in 2012. Both boats are running on green energy to provide carbon neutral transportation, a positive contribution to the environment.

The Awards
In 2007 and 2009 we received recognition for our services to tourism with a commendation in the ACT and Region Tourism Awards. We are still the only local cruise operator to have achieved even that level of recognition for our services to tourism.
Also in 2009 we were awarded an "outstanding visitor experience" in the ACT and Region Tourism Awards.
In 2009 we were chosen to appear on Channel 9's travel program Getaway.